Archive
Conferences and seminars
The 11th International Scientific Conference The Trinity-St. Sergius Lavra in History,Culture and Spiritual Life of Russia
The XI International Scientific Conference "Trinity-Sergius Lavra in History, Culture and Spiritual Life of Russia", held on October 03-04, 2018, was organized by the Sergiev Posad Museum-Reserve together with the Holy Trinity St. Sergius Lavra and the Moscow Theological Academy.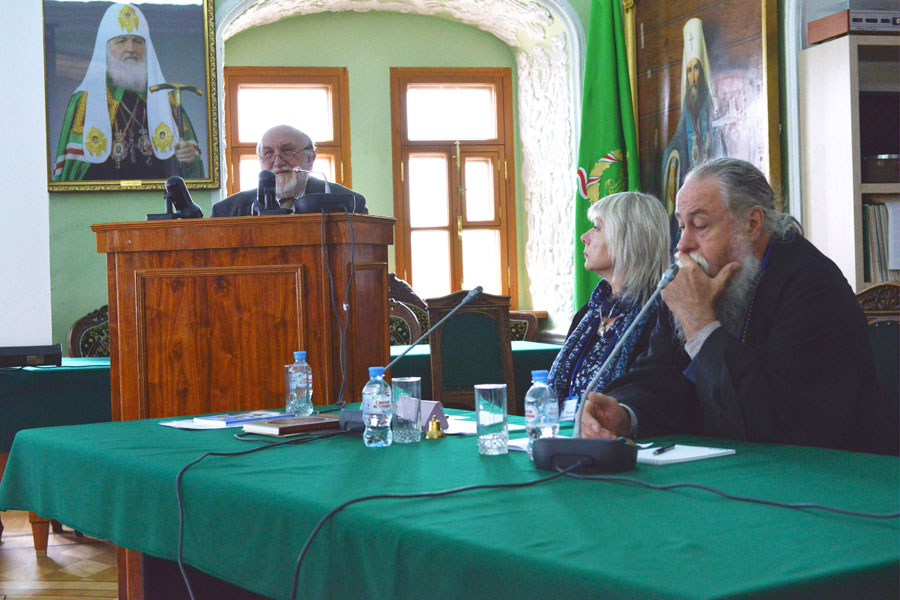 It was dedicated to the 20th anniversary of the scientific conference project and the 100th anniversary of the creation of the Commission for the Protection of Monuments of Art and Antiquities of the Trinity-Sergius Lavra, which did a great job in determining the artistic value of the treasures of an ancient monastery, studying and publishing them, and organizing their restoration; separate reports were devoted to her work.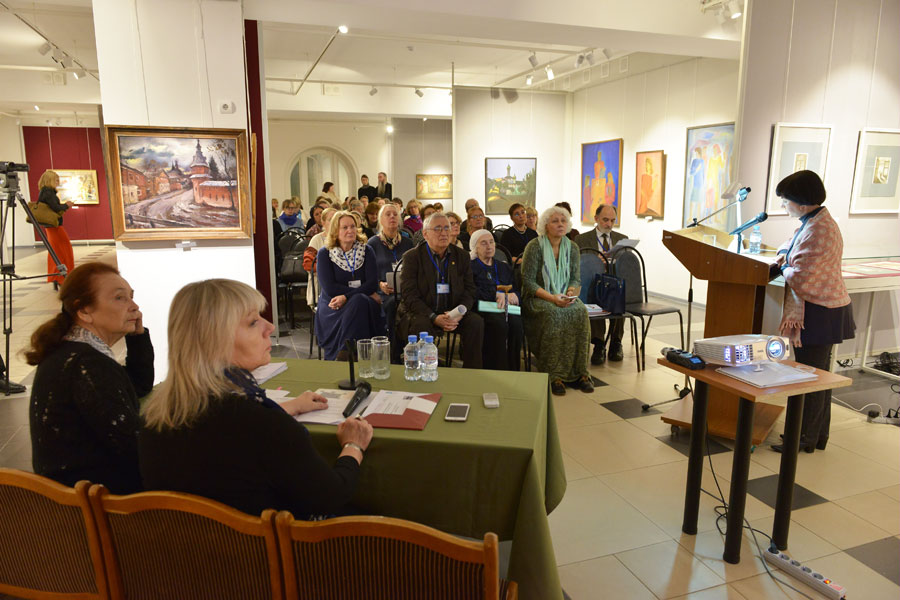 36 reports of well-known domestic researchers from Moscow, St. Petersburg, Vologda, Petrozavodsk, Rostov Veliky, Kaluga, Kazan, Kostroma, Sergiev Posad, as well as from foreign scientific institutions (Italy) were heard at the conference . The main provisions of the reports are set out in theses published by the museum.
The speakers touched upon the problems of spiritual development, highlighted the role and importance of the work of the members of the Commission, paid serious attention to the problems of restoration, significantly expanded the circle of various sources involved in the study of various issues. Many monuments have received convincing attribution, some of them were first introduced into scientific circulation.
The conference materials will expand and deepen our understanding of the Trinity-Sergius Lavra as one of the major centers of Russian culture and spirituality.
Abstracts of reports and a collection of materials of the previous X conference, held on October 26-27, 2016, were published for the conference.
Regularly held conferences attest to the relevance of the project being implemented by the Sergiev Posad Museum together with the Holy Trinity St. Sergius Lavra and the Moscow Theological Academy since 1998.