Archive
Conferences and seminars
The 9th International Scientific Conference The Trinity-St. Sergius Lavra in History,Culture and Spiritual Life of Russia: Spiritual service to the Fatherlandу»
The 9th scientific conference of the Trinity-Sergius Lavra in the history, culture and spiritual life of Russia: The spiritual service to the Fatherland was held October 16 - October 17, 2014 by Sergiev Posad State Historical and Art Museum-Reserve together with the Holy Trinity St. Sergius Lavra and the Moscow Orthodox Theological Academy in the framework of the Forum dedicated to the 700th anniversary of St. Sergius of Radonezh. The conference was prepared by the Honored Worker of Culture of the Russian Federation, SPMZ Scientific Secretary T.N. Manushina and other employees of the museum.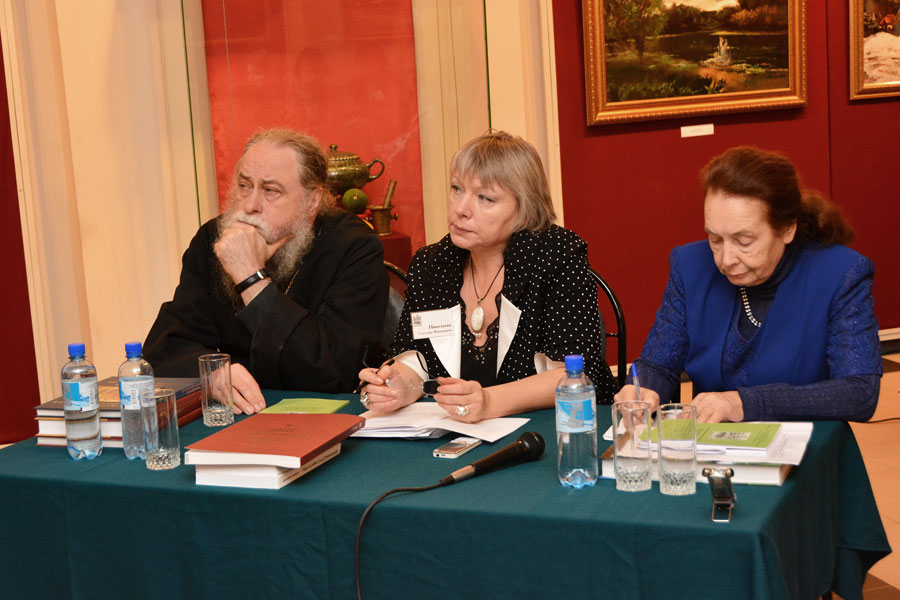 On the first day, the conference was opened by S.V. Nikolaeva, which showed the participants 4 albums prepared by the Museum-Reserve for the 700th anniversary of St. Sergius. Then a significant report was delivered by Professor Enrico Morini (Italy, Bologna, State University) "Orthodox monasticism in Italy and Russian monasticism in the 14th and 15th centuries" (read by S. Nikolaeva). An interesting presentation was made by Archimandrite Makarii (Veretennikov) about Metropolitan Kirill, as well as Vasily Ulyanovsky and Elena Lopukhina from Kiev, who spoke about the cult of Sts. Sergius in Ukraine. The presentation of the collection "Folk art. Russian traditional culture and Orthodoxy. XVIII-XIX centuries. Tradition and Modernity. M., 2013..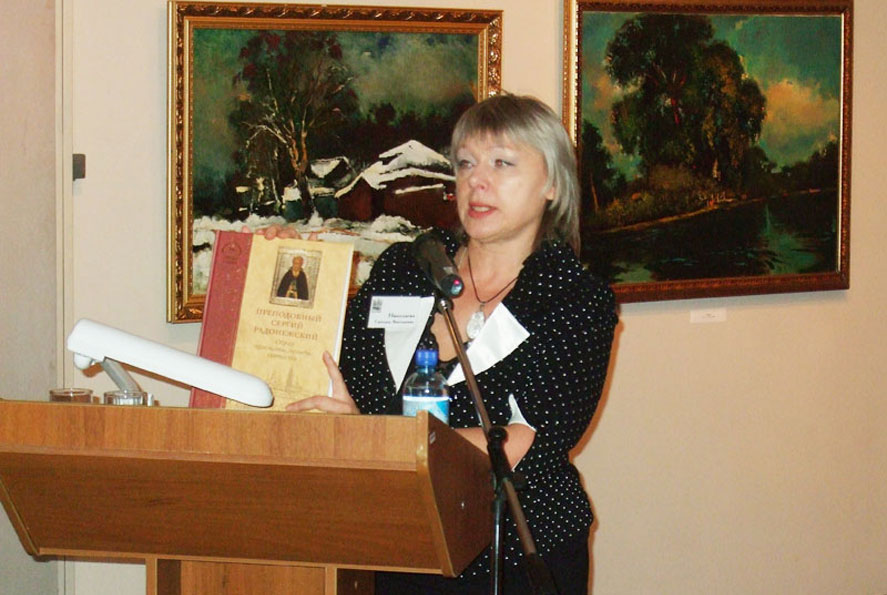 The conference brought together researchers in various fields of knowledge from leading scientific institutions and museums in Russia, Italy, Ukraine, the Institute of Russian History of the Russian Academy of Sciences, the State Research and Development Institute of the Restoration, the Holy Trinity St. Sergius Lavra, the Moscow Theological Academy, the Russian Academy of Arts, the largest universities in Moscow, Kiev , Bologna, Vologda, Tver, St. Petersburg), famous Russian and Ukrainian museums (the State Tretyakov Gallery, the A.Rublev Museum, the National Kiev-Pechersk Historical and Cultural Reserve, the Rostov Kremlin Museum-Reserve , Kaluga Regional Art Museum, State Museum of Fine Arts of the Republic of Tatarstan, State Historical Museum, Museum of Russian Icons, etc.). More than 140 people attended the conference. 39 reports were heard.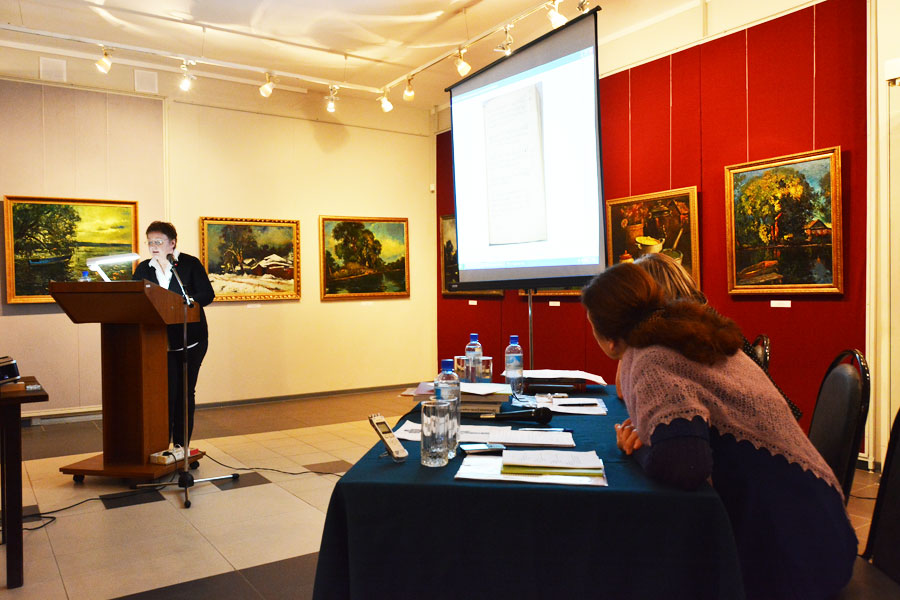 Регулярно проводимые конференции свидетельствуют об актуальности проекта, осуществляемого Сергиево-Посадским музеем совместно со Свято-Троицкой Сергиевой Лаврой и Московской Духовной академией с 1998 г. Особая ценность его - в объединении усилий светских учреждений науки и культуры и духовных институтов в изучении сложных вопросов истории знаменитого монастыря и его культурного и духовного наследия. К конференции изданы каталог «Иконография преподобного Сергия Радонежского», каталог выставки «И свеча не угасла…», посвящённой 700-летию преп. Сергия, сборник материалов предыдущей, VIII конференции, состоявшейся 03-05 октября 2012 г.