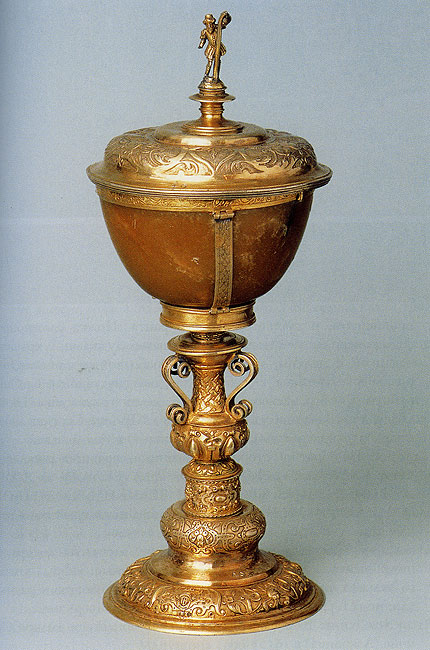 Goblet. Germany. Second half 16th century.
Master with the monogram «НР»
Lid: master with monogram "TA ",
first half of the XVII century.
Silver, jasper; chasing, casting, engraving,
gilding, polishing
26.5 x 10.6 cm
Weight 546.0;Silver 875
Inv. 260 iho.
Donated to the Trinity-Sergius Monastery by the Cellar
Simone (Azaryna) in 1650.