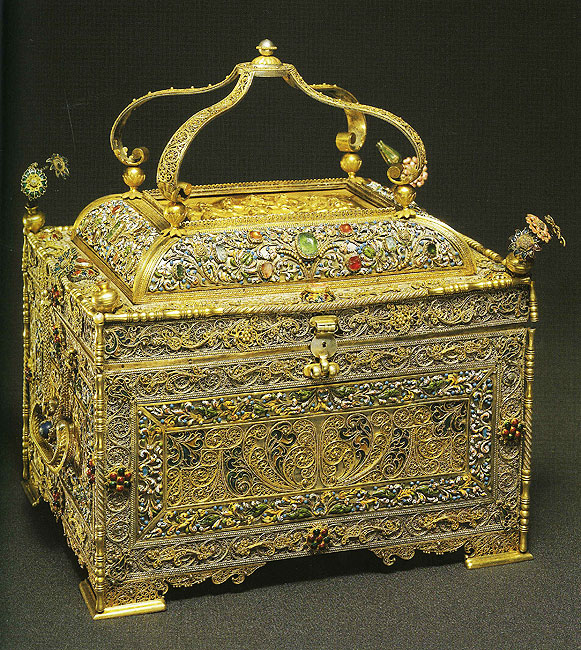 Reliquary. Russia. Late 17th – first half of the 18th century.
Russia
Silver, gold, emeralds, beryls, sapphires, quartz, rubies, lapis lazuli, glass;
chasing, filigree, granulation, enamel on the relief, enamel on the filigree, gilding, faceting
28,5 х 17,5 х 12,5 cm
SPMP, inv. 2308.
Donated by Metropolitan Platon in 1789.