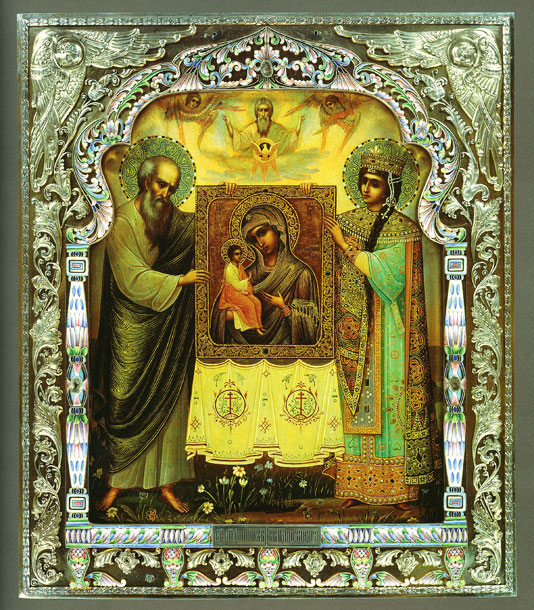 The Virgin of Jerusalem with Interceding Apostle John the Baptist and Sacred Equal Apostles Tsarina Elena. 1908 – 1917.
Moscow
Workshop B.B. Sturgeon (stamp BO)
Wood, silver; painting, stamping, chasing, gilding,
filigree enamel
44.0 x 38.0 cm
SPMZ
The icon entered the museum from the National Artistic
Industrial Association named after EV Vuchetich in 1972.