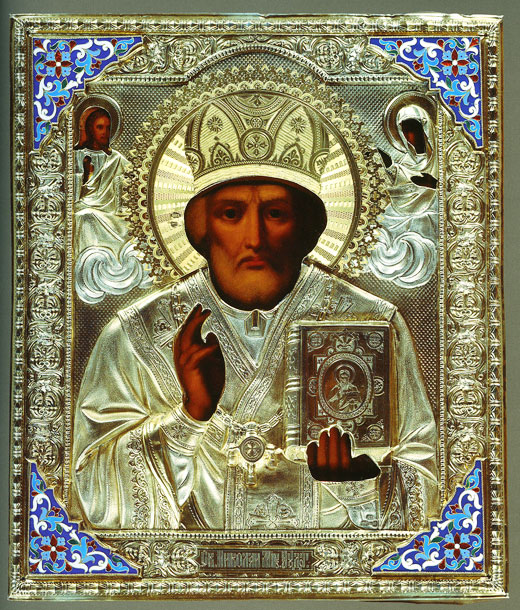 St. Nicholas the Miracle Worker. 1895.
Moscow
Workshop N.F. Tarabrova (stamp NT)
Wood, silver; painting, stamping, chasing, engraving,
guilloche, gilding, filigree enamel
32.0 x27.0 cm
SPMZ
The icon entered the museum in 1989 from a private person. Icon with
the image of St. Nicholas the Wonderworker almost always entered into
composition of home iconostasis along with images of the Savior and
Blessed Virgin. This icon is part of such a triptych.