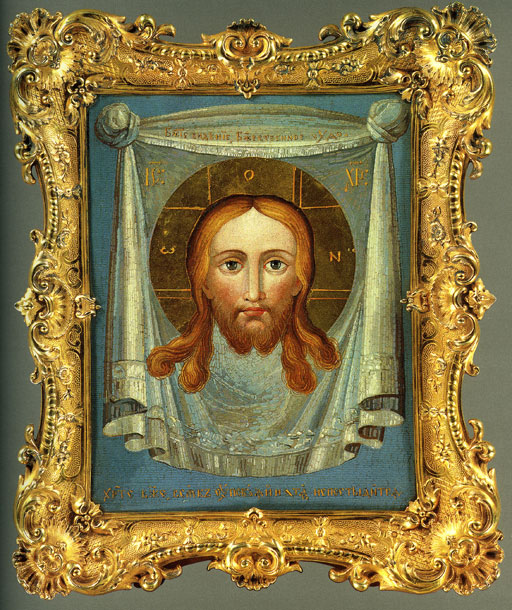 The Holy Face. 1844
St. Petersburg
Workshop D. Andreev (stamp DANDREEV)
Wood, silver; painting, stamping, chasing, engraving, gilding
22.0 x 18.0 cm
SPMZ
The icon entered the Trinity-Sergius Lavra from Archimandrite Anthony
(Medvedev). The governor of the monastery donated it to the icon of the Apparitions
Blessed Virgin Mary to St. Sergius of Radonezh in
Serapion Chapel on the 17th of October, 1853 - to the Day of Memory
Rev. Andrew of Crete (the vicar at baptism was named Andrey).