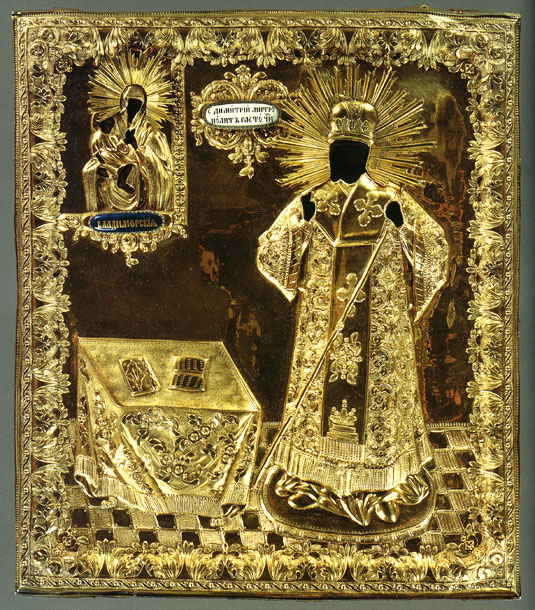 St. Demetrius of Rostov. 1831.
Moscow
Master FV (stamp
Wood, silver; painting, stamping, chasing, gilding, enamel
30.5 x26.5 cm
SPMZ
The icon was donated to the Trinity-Sergius Lavra by the general wife
Maria Alexandrovna Svobodskaya "for youth Victor. 1854
January 19th day", and was placed in the church of the Smolensk Icon of the Mother of God.