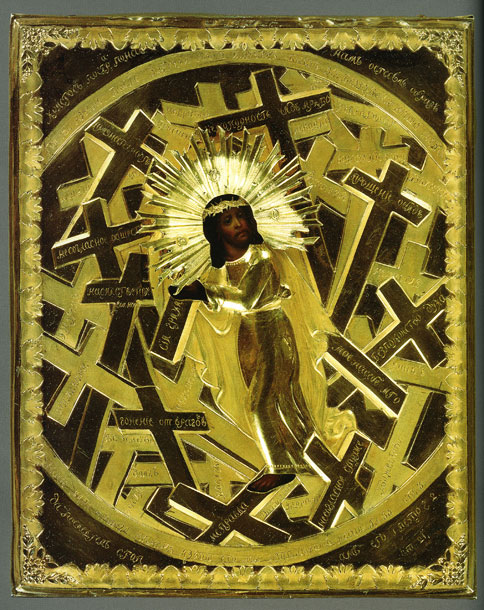 Bearing the Cross. 1933.
Moscow
Master B: K (stamp)
Wood, silver; painting, stamping, chasing, engraving, gilding
22.5 x 18.0 cm
SPMZ
The icon entered the sacristy of the Trinity-Sergius Lavra after death
monk Leonty in 1874. On the backside, there are icons
inscription: "The Blessing of Varvara Petrovna the Lopukhina to the Monk
Leonty on his departure to the holy Mount Athos. 1869 March 20th day".