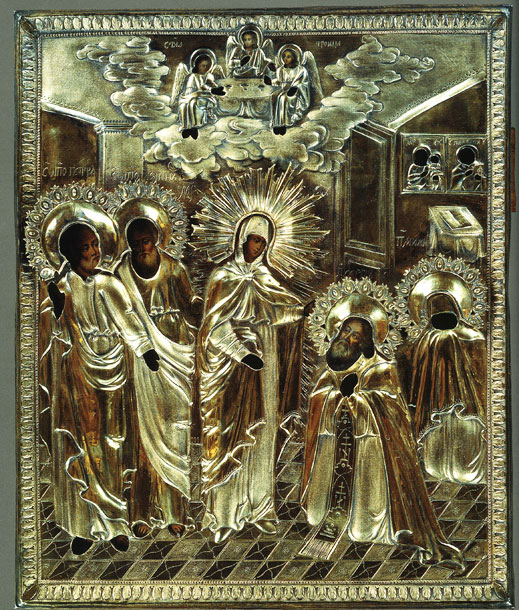 The Appearance of the Virgin to St. Sergius of Radonezh. 1827.
Moscow
Master EK (stamp)
Wood, silver; painting, chasing, engraving, gilding
27.0x22.5 cm
SPMZ
The icon entered the museum in 1962 from the church of the Kazan Icon
Our Lady of God in the village of Yaropolets, Volokolamsk District, Moscow Region.