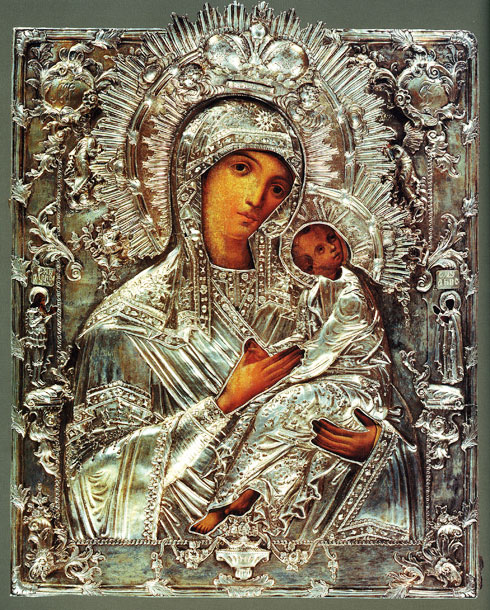 The Virgin of the Passion. 1787.
Moscow
Master S.A (stamp)
Wood, silver; painting, chasing, engraving
46.0x37.5 cm
SPMZ
The icon came from the national Artistic and Industrial
Association named after E.V. Vuchetich in 1977. On the fields of the icon
depicts the holy Prince Alexander Nevsky and the holy martyr Anysia.