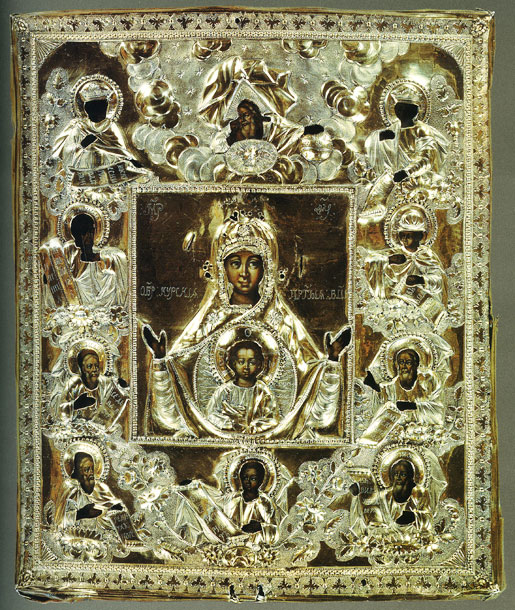 The Virgin of the Sign (of the Tree Roots at Kursk). Late 18th century
Wood, silver; painting, chasing, gilding
35.0 x 30.0 cm
SPMZ
The icon entered the museum in the 1920s. Around the middle
with the image of Our Lady of the Sign depicted: above -
Lord of hosts, below and to the sides - biblical prophets.