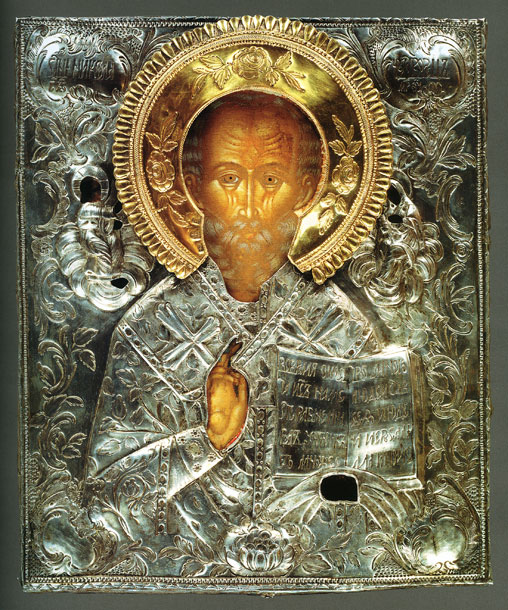 St. Nicholas the Miracle Worker. 1776.
St. Petersburg
Master TGT (stamp)
Wood, silver; painting, chasing, engraving, gilding
30.5x26.0 cm
SPMZ
The icon entered the museum from the All-Union Artistic
Industrial Association named after EV Vuchetich in 1979.
Established in St. Petersburg, it is one of
best examples of the capital's church art.