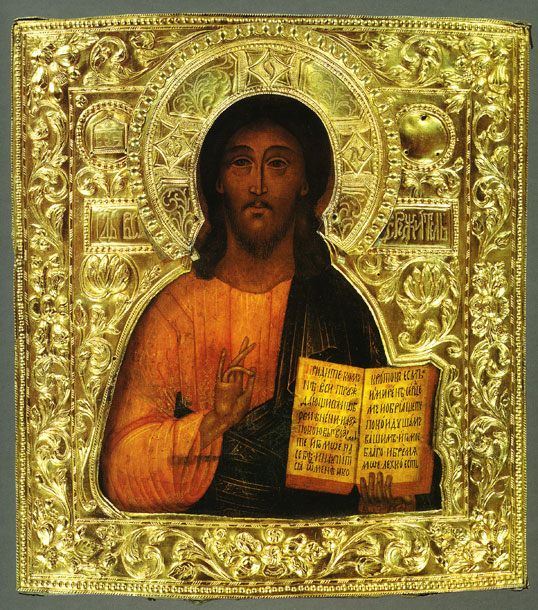 Our Lord the Saviour. First third of the 18th century
Moscow
Wood, silver; painting, chasing, gilding
31.0 x 28.0 cm
SMPZ.
The icon entered the Trinity-Sergius Lavra in 1756.
She was brought to the grave of the clerk of the laurel
Joseph Vasilievich Strashkeev to the place of his burial.