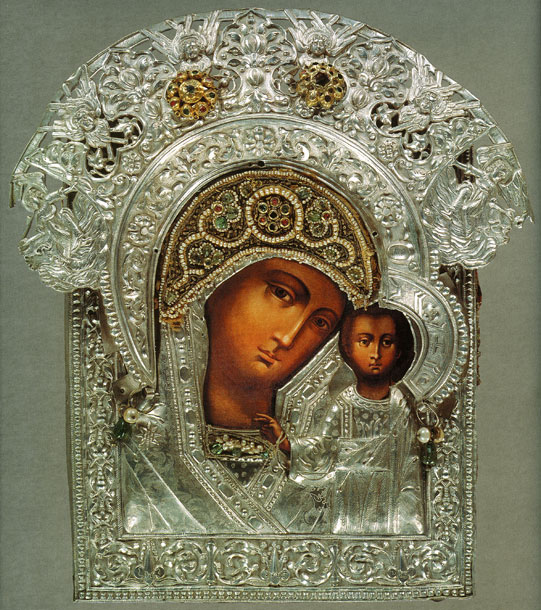 The Virgin of Kazan. Early 18th century
Moscow
Wood, silver, pearls, silk, spangles, spun gold, glass, rubies,
emeralds, beryls, garnets, crystal; painting, chasing, stringing, faceting
28.0 x25.0 cm
The icon with the original dress preserved
in the Trinity-Sergius Lavra between 1737 and 1756. According to
the first mention in the Lavra lists, it was
in the Trinity Cathedral.