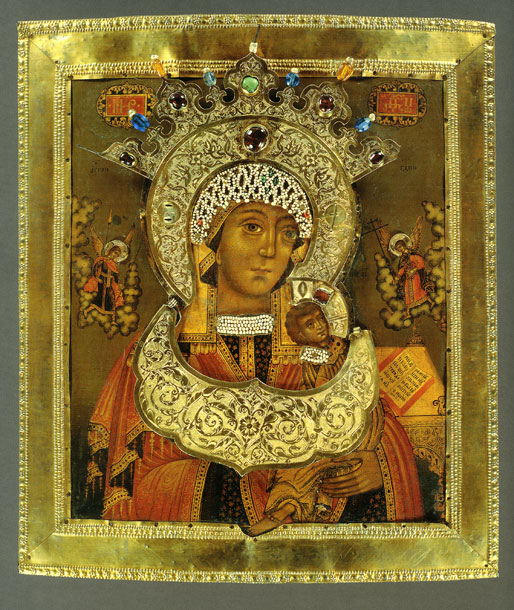 The Virgin of the Passion. Late 17th – early 18th century
Moscow
Wood, silver, pearls, garnets, turquoise, sapphires, glass, cloth;
painting, wrought silver, chasing, engraving, gilding, stringing
35.5 x31.5 cm
SPMZ
The icon was the donate of the monk Theodosius (Titov) to the Trinity-Sergiev
monastery between 1735 and 1737 years. The painting of the icon was
executed by the icon painter of the Armory.