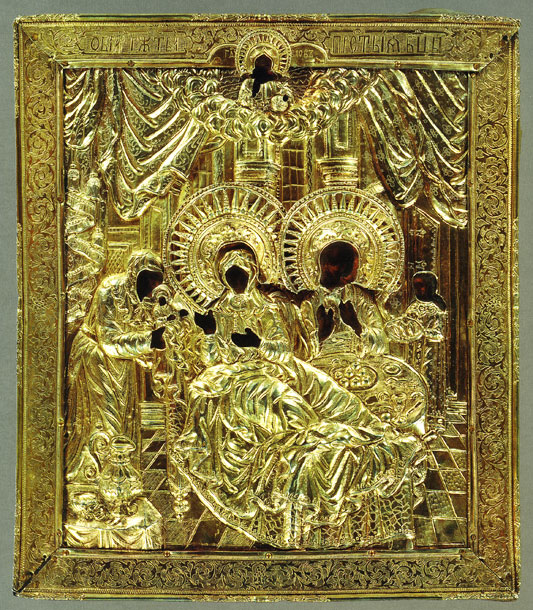 The Nativity of the Holy Virgin. Late 17th – early 18th century
Moscow
Wood, silver; painting, chasing, engraving, gilding
31.5 x 28.0 cm
SPMZ
The icon entered the Trinity-Sergius Lavra in the 1790s
from counts Sheremetevi. On the back of the icon there is
an inscription indicating that it belonged
Praskovye Sergeevna Sheremeteva.