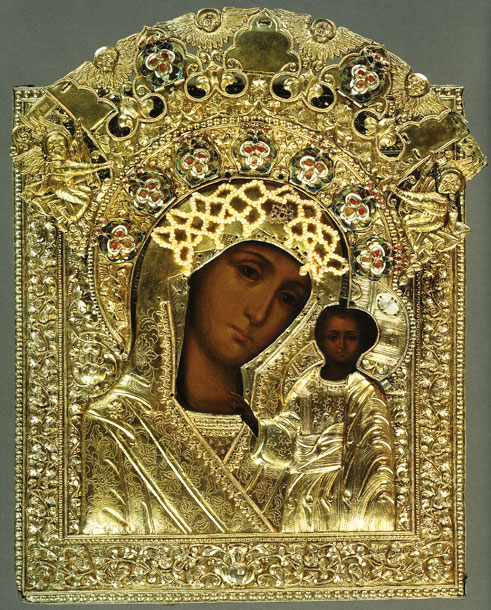 The Virgin of Kazan. Late 17th – early 18th century
Moscow
Wood, silver, pearls, rubies, leucosapphires, glass;
painting, chasing, gilding, enamel, faceting, stringing
  31.0 x27.0 cm
SPMZ
The icon entered the Trinity-Sergius Lavra between 1759 and 1789.
It is a sample of a homemade prayer icon
from a rich Moscow home.