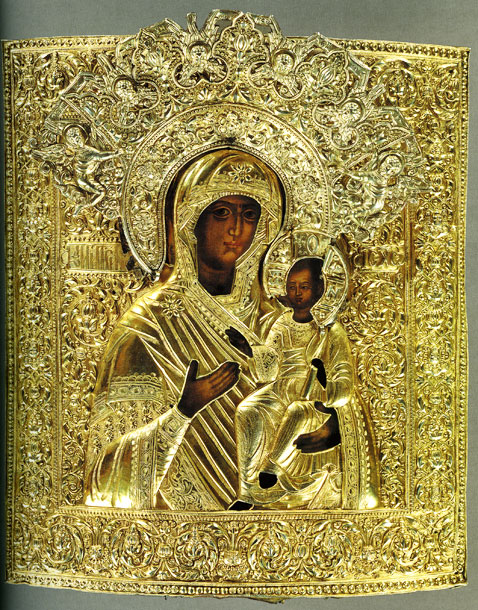 The Virgin of Smolensk. 1685 - 1696
Moscow
Wood, silver, painting, chasing, engraving, gilding
31.0 x 28.0 cm
SMPZ.
The icon entered the museum in the 1920s from Hotkhov women's
Monastery of the Intercession of the Holy Virgin. She belonged
abbess of the monastery of Irinarchy (Latysheva) and was
donated by her in 1742 in the monastery sacristy.